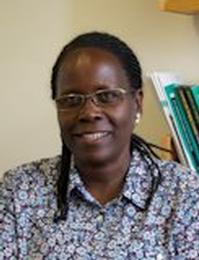 Dr. Paula Andrew Tibandebage was an outstanding Tanzanian scholar, social researcher and writer, with an international reputation and considerable policy impact. In the 1990s, Dr. Paula was one of a small group of Tanzanian intellectuals who built the Economic and Social Research Foundation (ESRF), a pioneering independent Tanzanian public/private think tank under the leadership of Professor Samuel Wangwe. Paula's research leadership developed a programme of innovative ESRF work on social sectors, notably health and education. Paula also had a commitment to research on gender equality.
Health Systems as Industrial Policy: Building Collaborative Capabilities in the Tanzanian and Kenyan Health Sectors and Their Local Suppliers
Introduction: African Industrial Development, Values and Health Care
Maternal mortality in Africa: a gendered lens on health system failure
Rethinking health sector procurement as developmental linkages in East Africa
Can managers empower nurse-midwives to improve maternal health care? A comparison of two resource-poor hospitals in Tanzania
Pharmaceutical Manufacturing Decline in Tanzania: How Possible Is a Turnaround to Growth?