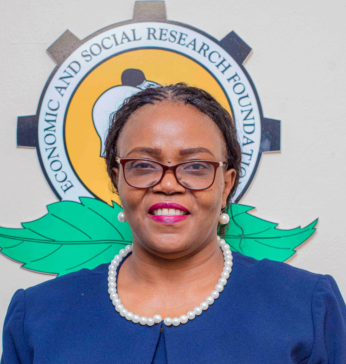 Name: Prof. Fortunata Songora Makene
Title: Executive Director
Prof. Fortunata Songora Makene is an expert in development sociology, gender, and social protection. She has extensive experience in academic and policy research. Her work is rooted primarily in sociology, but it incorporates elements of law and anthropology. She has supported research and policy work on social protection and human rights, development, sociology of law, transnational institutions, and urbanization mainly in sub-Saharan Africa and the United States of America (USA). She has more than 30 publications focusing on socio-economic reforms, advancing gender equity, women and girls' economic empowerment, children's rights to education and health, urbanization, and women leadership. Prof. Makene has taught Sociology, Global Studies and Women's Studies at Worcester State University and Clark University in the USA and was the Head of the Department of Research and Policy at UONGOZI Institute (where she also designed a Women in Leadership Programme) and the Head of the Department of Strategic Research and Publications at the Economic and Social Research Foundation.
Prof. Makene serves as a member of the National Advisory Committee on Generation Equality Forum to promote Economic Justice Rights in Tanzania. In September 2022, she received the Phenomenal Woman of Worth Award from the African Women Leadership Organization as a recognition of her groundbreaking expertise in women's leadership.
Prof. Makene was educated at the University of Minnesota (USA), where she obtained a Ph.D. in Sociology where she is also a MacArthur scholar and Compton Peace Fellow. She also holds a Master of Science in Social Responsibility from St. Cloud State University (USA); and, B.A. Sociology from the University of Dar Es Salaam.
Her main challenges at ESRF will be to continue consolidating the Foundation's mandate as the centre of excellence in policy research relevant for guiding sustainable growth and development in Tanzania and the region. She will be out for collaboration with stakeholders in the public and private sectors. ESRF is actively engaged in social economic policy research, policy dialogue and programmes for capacity development of both government and non-state actors in Tanzania.