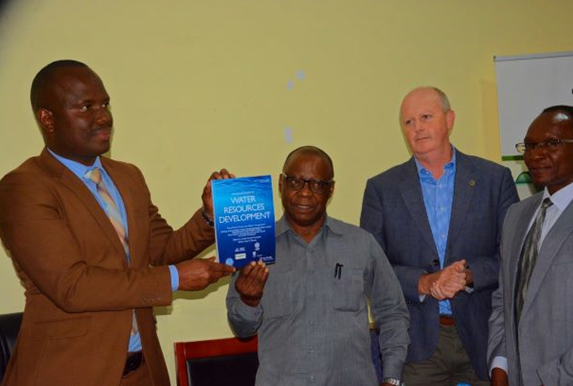 Commissioned Research
The Department of Commissioned Research conducts demand driven research/advisory services to a broad range of ESRF stakeholders. The core activities of the department include conducting demand driven policy research, writing proposals and expression of interests for consultancy assignments, and project management and dissemination of consultancy reports. Most of the projects are on the Policy formulation and Policy Review, sector strategy development, impact assessment studies, and Country strategies for various programmes, baseline surveys, feasibility studies, strategic plans and other socio-economic policy research projects.
Ongoing Projects
Understanding and supporting sustained pathways out of extreme poverty and deprivation
Funded by Oversees Development Institute (ODI)
Main Objective
To Increase understanding of the factors associated with sustained escapes from poverty, of how policies and programs can support these escapes and the political and institutional pre-conditions under which these policies can successfully be initiated.
The Project Time Frame from Jan. 2015 – Feb.2016
Food and Nutrition Security in Tanzania (WFP STRATEGIC REVIEW)
Funded by World Food Programme (WFP)
Main Objectives
Government and partners' efforts to accelerate progress toward eliminating food insecurity and malnutrition consistent with the Zero Hunger Challenge (ZHC) and the emerging Sustainable Development Goal (SDG) Two to "end hunger, achieve food security and improved nutrition, and promote sustainable agriculture".
To enhance engagement with national governments, facilitate strategic consultations with other key stakeholders, to help align WFP's orientation within the national development goals and priorities.
The Project started in August 2015 and will end in March 2016
National Youth Policy Review (2007)
Funded by the Government of the United Republic of Tanzania
Main Objective
To Analyse the current situation of the policy and re-draft based on the New emerging challenges/issues that need to be addressed within the context of youth development
The Project started in Nov 2015 and end in March 2016
National Environmental Policy Review (1997)
Funded by Vice President's Office (VPO)
Main Objective
To Review and update the National Environment Policy 1997 taking into account the new and emerging environmental challenges in Tanzania.
The Project started in June 2014 and Ended in March 2016
Completed Projects
A study on the Identification of Tanzania's growth Drivers based on its competitive and comparative advantages.
Funded by The Government of the United Republic of Tanzania
Main ObjectiveProvide a comprehensive account on growth drivers and growth sectors as a main input into the formulation of a growth strategy for Tanzania.
The growth strategy will enable Tanzania to meet the MDG's and realize the goals set out in the Tanzania Development Vision (TDV) 2025.
The Project Started in June 2009
Tanzania Development Vision (TDV) 2025 Review
Funded by the Government of the United Republic of Tanzania
Main Objective
To Review the progress made by December 2007 since the Vision 2025 was adopted in 1999; identify bottlenecks and suggest the way forward in addressing some of the constraints.
The Projected Started in December 2010
National Energy Policy Review (2003)
Ministry of Energy and Minerals (MEM)
Main Objective
To Review and redraft Tanzania National Energy Policy, taking into account social economic and structural changes and global energy sector development trends towards energy independence, efficiency and sources diversification so as to stimulate domestic and foreign private capital flows into energy sector.
The Project started in July 2013 and Ended in 2015