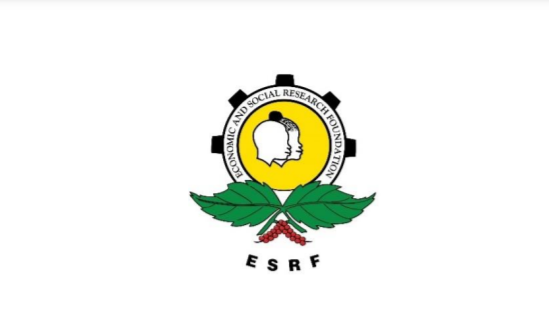 1. INTRODUCTION
The Economic and Social Research Foundation (ESRF) – an independent policy research think in Tanzania, undertakes, and facilitates research aiming at enhancing the understanding of policy options for development management in Tanzania. The overall mandate and primary objective of the Foundation is to initiate and coordinate studies in economic and social issues, to promote public understanding of economic and social conditions and public policy issues, to explore and analyze options of public economic and social policies and collaborate with the Government (central and local) of Tanzania, development partners, civil society organizations (CSOs), private sector, and other research institutions and entities with the purpose of enhancing the national capacity for policy analysis and development management.
One of the research and capacity development programs implemented by the ESRF is Impact Evaluation Laboratory. The objective of the research hub is to enhance national capacity for evidence-informed policymaking by creating a critical mass of researchers and policymakers knowledgeable with impact evaluation research and its methods. The research hub aims also at undertaking innovative and rigorous impact evaluation research, generating evidence, and informing policy and planning process in Tanzania and beyond. The research unit was established in September 2019 with core funding from William and Flora Hewlett Foundation – a development funding agency based in the United States. Since its establishment, the unit has experienced exponential growth such that it now undertakes several projects concurrently funded by such agencies as International Development Research Centre (IDRC), Partnership for Economic Policy (PEP) and Social Science Research Council (SSRC).
Building on the background above, the Economic and Social Research Foundation would like to further consolidate its Impact Evaluation Laboratory by increasing the workforce in the research unit. It is against this background and context that the ESRF is hereby inviting suitably qualified candidates to apply for the job opportunity.
2. ROLES AND RESPONSIBILITIES
The candidate's major roles are to undertake research and participate in policy engagement activities and capacity-building initiatives for the research hub and ESRF in general. The candidate will undertake the work in a "teamwork" environment in collaboration with diverse players in the research and policy ecosystem including other researchers (local and foreign), research assistants, finance/administration/logistics staff, communication personnel, officers working for other institutions (government, NGOs, private sector, etc.). Specific roles include the following: –
1) To undertake research design and implementation of ongoing research projects.
2) To undertake extensive reading of various manuscripts (relevant research literature), magazines, newspapers etc.
3) To participate in collection of secondary data from various data sources.
4) To participate in designing fieldwork data collection processes.
5) To manage fieldwork data collection exercises including research projects using experimental research methods such as Randomized Control Trials (RCTs).
6) To participate in data analysis, interpretation of research findings and report writing.
7) To participate in the organization of research workshops/conference including presentation of research findings in those forums.
8) To participate in writing research proposals/expressions of interest to various calls issued by development funding agencies and other stakeholders/clients.
9) Alongside other researchers in the lab, to participate in conducting short term training courses on development impact evaluation.
10) To undertake any other duties assigned by relevant authorities within the research hub and ESRF in general.
3. Required skills and competencies.
A suitable candidate for the post should possess advanced knowledge in social sciences with proven skills and experience of working on management, analysis, and interpretation of primary (fieldwork) data. An ideal candidate should possess at least a master's degree in economics or a related field. Candidates who have recently graduated from a PHD program or progressing towards graduating a PHD program are also encouraged to apply as post/pre doctoral research fellows. In particular, the ideal candidate should possess the following qualifications: –
1) At least a master's degree in economics or closely related field of social sciences relevant for the job as per specified roles above.
2) At least three (3) years' work experience in research and/or program management.
3) Demonstrable knowledge of basic principles of experimental methods in social science including Randomized Control Trials (RCTs).
4) High degree of "sense of responsibility" and ability to work independently with minimum supervision.
5) A team player capable of working with people of different nationalities, cultures, and personalities.
6) High organizational skills especially those in relation to management of fieldwork research.
4. Duration of the Work
The contract period for the work is one (1) year with a possibility of extension.
5. Duty Station
The duty station for the job is ESRF offices, 51 Uporoto Street, Ursino Estates, Dar es Salaam.
6. Renumeration
Competitive renumeration package will be offered to the relevant candidate commensurate with academic qualification and experience.
7. How to Apply
Interested applicants should apply online by filling out this application form by filling out this application form here. Please note that an estimated time for filling the form is 1 hour. Before you start, make sure you have your cover letter motivating why you are the best candidate for the position and an updated CV. For further information are advised to contact Dr. Constantine Manda through email address to cmanda@esrf.or.tz and constantinemanda@gmail.com The deadline for receiving applications is at 23:59 on Sunday, April 2nd, 2023.