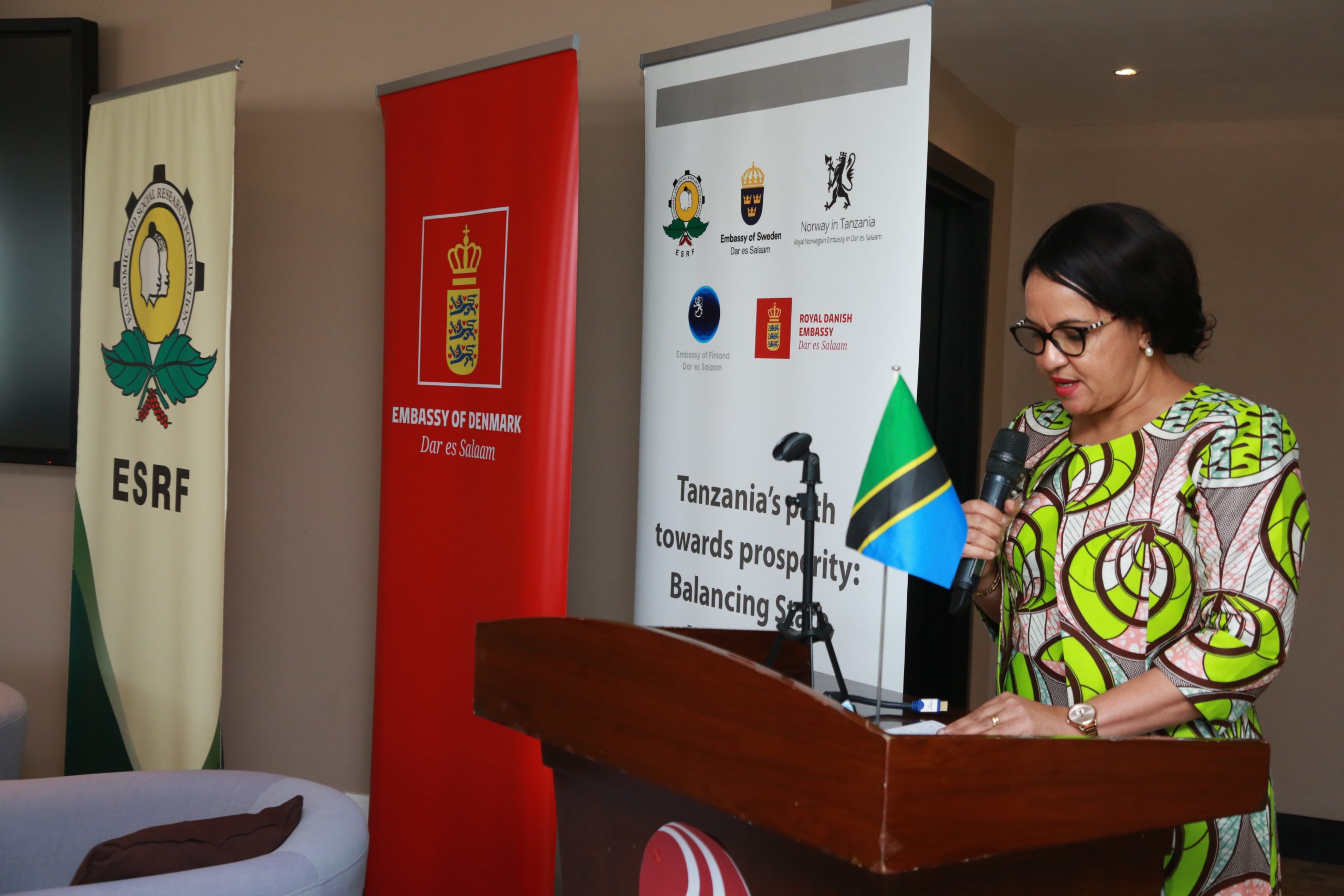 On Monday 24th May 2021, the Economic and Social Research Foundation (ESRF) organized a high level symposium with a theme "Tanzania Path Towards Prosperity: Balancing State, Markets and Community". This symposium which was held at Ramada Resort (Mbezi Beach), in Dar es Salaam was organized as part of a series of events implemented as part of 2021 Nordic Week. Over the past six years, embassies of four Nordic countries of Sweden, Norway, Denmark and Finland have established a tradition of organizing an annual Nordic week with a purpose of celebrating long term development cooperation with Tanzania.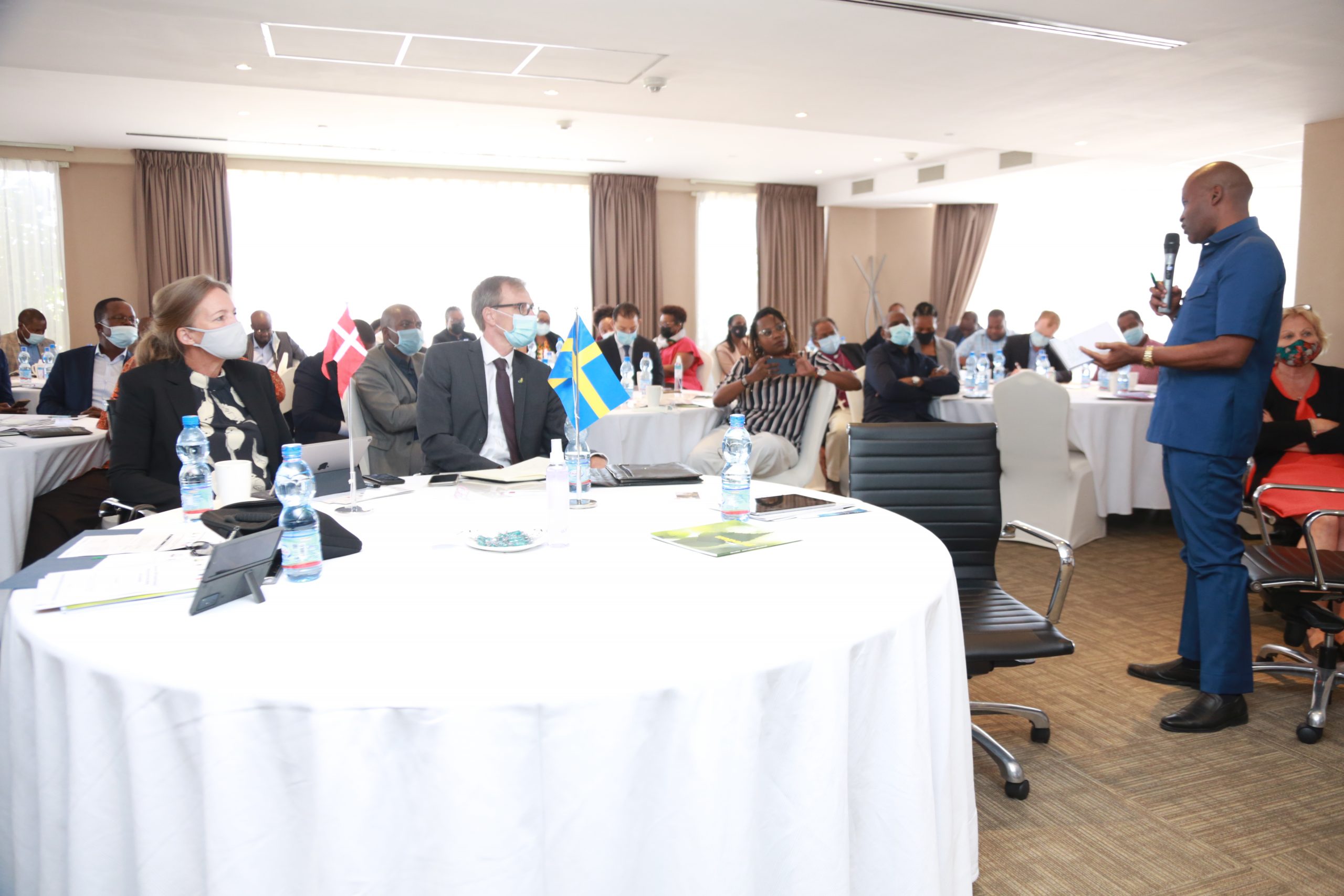 The Nordic countries, or the Nordics, are a geographical and cultural region in Northern Europe and the North Atlantic. The region includes the sovereign states of Denmark, Finland, Norway, Sweden, and Iceland, as well as the autonomous countries of the Faroe Islands and Greenland, which are both part of the Kingdom of Denmark. The Nordic countries have much in common in their way of life, history, religion, and social structure. Although not a singular entity today, they have a long history of political unions and other close relations, that translates into the modern day organized Nordic Cooperation.
Through this theme "Tanzania's Path Towards Prosperity: Balancing State, Markets and Community", The symposium brainstormed an important aspect of economic management on the dilemmas, challenges and opportunities for achieving a judicious balance between markets, state and community. The discussions in the symposium were linked to earlier discussions held during 2018 conference jointly held between the ESRF and Embassy of Sweden which discussed the application of principles of Stockholm Statement. The Stockholm Statement itself and outcome of the 2018 ESRF/Embassy of Sweden Conference are available for download here. The fifth principle of Stockholm Statement is on achieving a balance between markets, state and community.
The symposium was organized with an understanding that there are many similarities between the Nordic Model and the goals and aspirations of economic development in Tanzania since independence. The symposium therefore brought to light some of the salient features and values of Nordic Model of development and discussed its application to Tanzanian context. Some of these features include market economy combined with strong labor unions and a universalist welfare sector – in which, the state protects and promotes the economic and social well-being of the citizens, based upon the principles of equal opportunity, equitable distribution of wealth, and public responsibility for citizens unable to avail themselves of the minimal provisions for a good life. Other values of the Nordic model including equality, openness, transparency, respect of human rights and rule of law were also discussed.
The symposium was well attended by key dignitaries from state, market and community including Hon. Dr. Faustine Ngugulile, Minister for Communication and Information Technology and excellency ambassadors of Sweden, Norway, Denmark and Finland. The key outcomes of the symposium are summarized in a communique available for downloading here.
Other documents
The Concept Note (click here)
Dar es Salaam Statement (Click here)
Stockholm Statement (Click here)