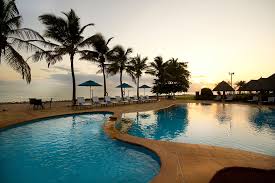 Tanzania is gifted with different investment opportunities in various sectors of the economy like; agriculture, mining, tourism, modern markets to mention a few. The country is one of the few countries in Africa where both local and foreign potential investors are invited to invest upon using proper channels.
From the year 2017, the Economic and Social Research Foundation (ESRF) in partnership with Tanzanian regional secretariats with the financial support from the United Nations Development Programme (UNDP) have been conducting studies to identify investment opportunities available in Tanzanian regions.
So far the Foundation has conducted studies in 25 regions of Mainland Tanzania and published some of the associated Regional Investment Guides which disclose and provide specific information on the prioritized investment opportunities available in the regions. These investment opportunities are presented based on different sectors.
In agriculture example, the sector is a leading employer of Tanzanian population, and it has abundant gainful investment options including; Commercial crop farming, livestock keeping, fish farming and processing, warehouses and logistics, Agro-processing industries (both primary and secondary processing) as well as other agro-processing related industries.
Agriculture investment opportunities are mainly available in Simiyu, Mwanza, Dodoma, Kilimanjaro, Geita, Manyara, Ruvuma, Morogoro, Mbeya, Songwe, Pwani, Kagera, Lindi, Mtwara, Mara, Tanga, Katavi, Kigoma, Rukwa and Tabora Regions.
Apart from agriculture, Tanzania has also investment opportunities in mineral sector, where the country is endowed with abundant mineral resources such as; gold, tin, nickel, iron, copper, diamond, uranium and a wide variety of gemstones including Tanzanite which is only found in Tanzania.
The mining sector is another attractive and promising economic activity for investment. Regions which are rich in minerals include; Geita, Mwanza, Kagera,Manyara, Simiyu, Mara, Ruvuma, Katavi, Kilimanjaro, Tanga, Pwani, Morogoro and Lindi.
Furthermore, Tanzania is a land of many wonders in the area of tourist attractions such as; beaches, water bodies, wildlife, forests, wetlands, cultural and historical sites, islands, mountains and unique landscapes making the country one of the fastest growing tourist destinations in the world.
Investment opportunities available in tourism sector include; tourists hotels, camping sites, site seeing and tour guiding services, water sports, and photographic tourism to mention a few . Regions which have such opportunities include; Arusha, Manyara, Mwanza, Dar es Salaam , Morogoro, Kagera, Kilimanjaro, Katavi, Kigoma, Geita, Mara, Tanga,Tabora, Ruvuma, Dodoma, Songwe, Mwanza, Pwani, Mtwara, and Lindi.
Due to the increasing population, urbanization and growing of the economy in the country, investment in marketing and shopping facilities is important. There are a number of opportunities in investing in constructions of shopping malls, classic Hotels, restaurants, conference Hall etc. Investors are invited to exploit these opportunities in different regions in Tanzania like; Mwanza, Kagera, Mara, Simiyu, Morogoro, Geita, Lindi, Pwani, Kigoma, Songwe, Manyara, Dodoma, Tanga, Mtwara just to mention the few.
All these investment opportunities are suitable mainly because Tanzania has a relatively good infrastructure and communication facilities such as electricity, roads, railways, airports and ports, arable and enough land for large scale farming, good and conducive investment policies, regions have set aside land for different investment opportunities etc. Both local and foreigner investors are invited to engage in exploitation of massive opportunities for their betterment and the nation at large.