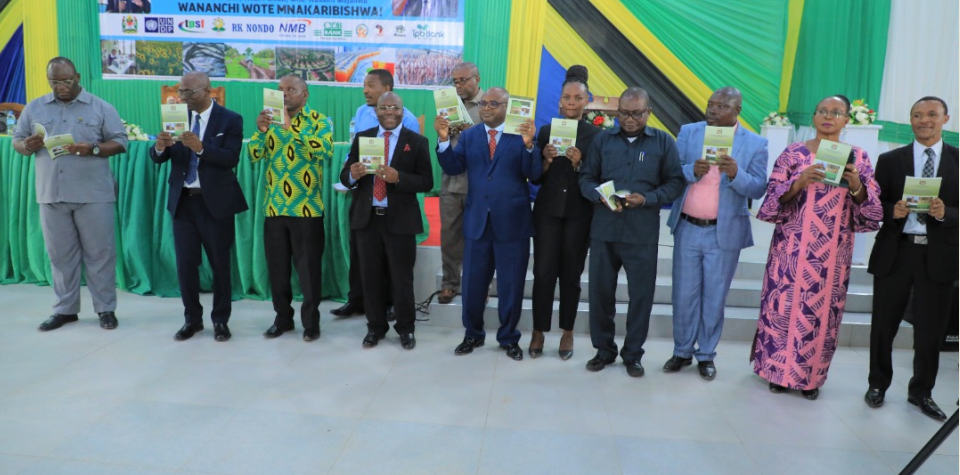 On 3rd March, 2021, the Minister of State President's Office for Investment Honorable Professor Kitila Mkumbo inaugurated the Katavi Region Investment Guide on behalf of Honorable Kassim Majaliwa – the Prime Minister of the United Republic of Tanzania in a memorial event held at Mpanda Social Hall in Katavi Town.
The Katavi Investment Guide is an outcome of the study conducted by the Economic and Social Research Foundation (ESRF) with the financial support from the United Nations Development Programme (UNDP) in all districts and Local Government Authorities in the Region.
The event drew a good number of participants ranging from government officials- ward to regional level, businessmen, prospect investors, members of parliament, religious leaders and media houses.
In his welcoming note, Hon. Juma Zuberi Homera- the Katavi Regional Commissioner said, the Katavi region has a lot to offer in development arena, he mentioned tourism sector as one of many opportunities which the Region intends to strengthen in order to generate more income, offer employment and increase wealth of the communities in the region.
In affirming his statement, Honorable Homera said, the region has formulated a strategy that will boost the development of tourism sector in the region. He further said, that, through Sokoine University – Mizengo Pinda Campus in Katavi, the region is planning to establish a course on tourism to carter for the need of having experts in the field.
Honorable Homera called upon local and foreign investors to exploit the massive opportunities available in Katavi such as in construction of touristic hotels, hunting blocks and campsites, tour operator companies to mention a few.
Dr. Jackson Nkuba – A Research Associate at ESRF who represented the Executive Director – Dr. Tausi Kida, in his keynote speech, he applauded Katavi region leaders and other stakeholders for their efforts exerted in preparing the Guide, "Special thanks to Hon. Regional Commissioner, Juma Zuberi Homera; Regional Administrative Secretary, Mr. Abdallah Mohamed Malela and all other experts for the great support they provided during the preparation of this Guide." he added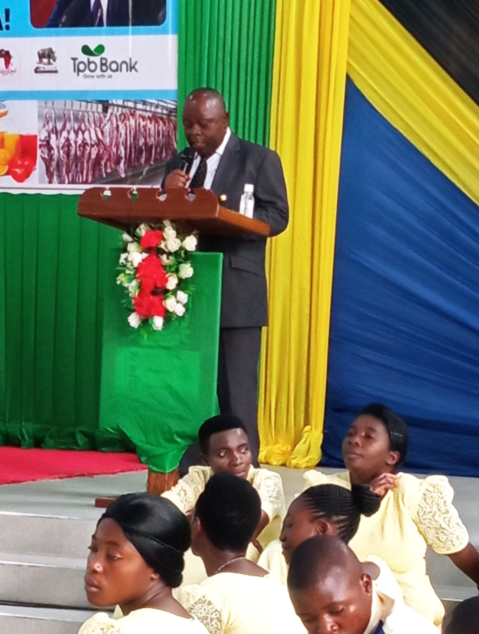 He further informed the audience the work ESRF does to the nation in terms of preparation of investment guides, he then summarized some investment opportunities available in the region.
He mentioned investment opportunities such as establishing industrial parks, textile factory, oil processing factories (Sunflower, Peanuts and Sesame), leather processing factory, meat processing factory, modern honey processing factory, bee products, opportunities in the tourism and agriculture sectors etc
In his official inauguration speech, the Guest of Honor Honorable Professor Mkumbo said, in the context of investment, global economic and financial system relies heavily on hard-working and knowledgeable people capable of increasing productivity and ability to save for investment.
He clarified that anyone can be an investor as long as he/she works hard and has a savings culture that will help him/her to start a business later. He encouraged people to cultivate the culture of saving which is good for being future investors.
Prof. Mkumbo added that a country which has companies capable of producing and providing services profitably will definitely attract investors to come to buy shares and in so doing benefiting companies and the nation at large, he encouraged people to invest in companies.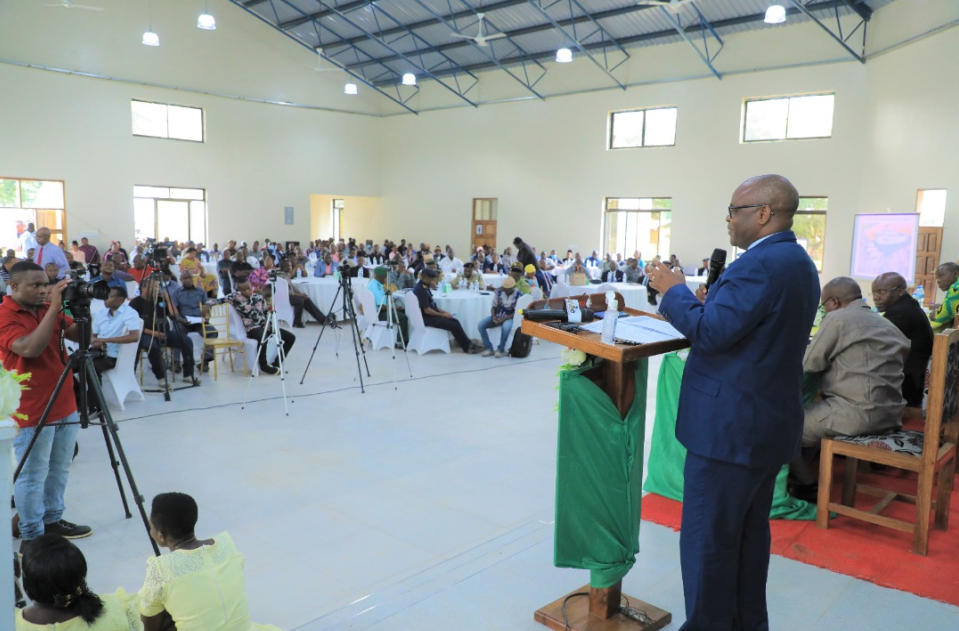 The Guide provides investment information to prospective local and foreign firms, individuals, and attracts potential investors in the regions in order to stimulate both business and enterprise development and growth. In addition, the investment guide is intended to enhance regions' competitiveness in areas where it has strengths as well as in emerging economic areas. The guide gears to assist potential investors in making specific and general investment decisions.
Access the regional Investment guides launched so far via https://esrf.or.tz/index.php/regional-investment-guides/