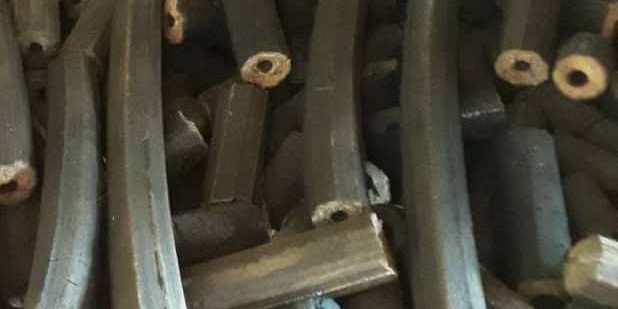 In Tanzania, rice is registered as the second most produced crop after maize, its consumption and production keeps growing. The country is one of the members of the Coalition for African Rice Development (CARD) and developed the National Rice Development Strategy (NRDS) which aimed at doubling rice production in ten years, reaching 1.963 million tons in 2018.
Through the threshing process, 20% of paddies become a rice husks, which mean 0.39 million tons of rice husks would have been produced in 2018 when rice production could reach 1.963 million tons. Though rice husks are currently used for fuelling cement factories in some areas, most of them are not optimally used, in some places causing environmental problems.
These rice husks can be treated to produce briquette which is an alternative source of power to help households. Rice husk briquettes can offset the use of firewood and charcoal, contributing to the prevention of further deforestation.
Basing on the facts as an alternative source of power as well as assisting in serving the environment, the Economic and Social Research Foundation (ESRF) with the support from United Nations Development Programme (UNDP) supported Ukombozi Youth Group in Geita Region to produce rice husk briquettes.
ESRF commissioned DEMACO a Local Engineering Company, based in Morogoro to design and fabricate the rice husk briquette machine. The machine has been installed in Geita with the capacity of producing a ton of rice husk briquette per eight hours. The rice briquettes are used by various institutions in Geita and some households.
A portion of wood fuel demand will be met by the rice husk briquette. As the rice husk briquette will replace the wood fuel, therefore, it will help to protect a portion of forest from the deforestation. In this new approach the undisturbed portion of forest will continue to accumulate the carbon dioxide from the environment. As a result, a carbon sink will be enhanced and the deforestation process turns into the sustainable forest.